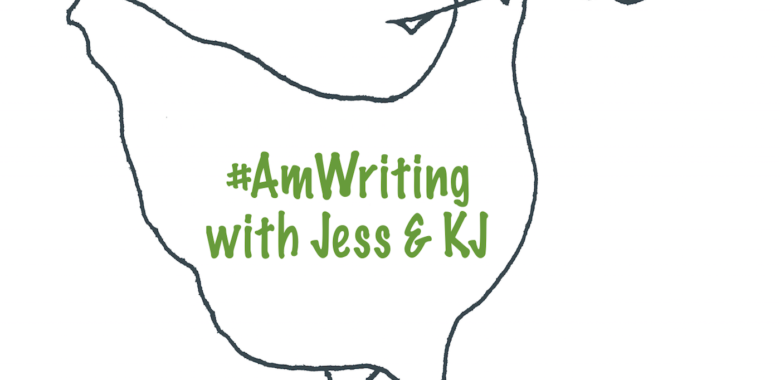 ---
Episode 148 Show Notes: #GreenEyedMonster
This episode of #AmWriting sponsored by Author Accelerator, the book coaching program that helps you get your work DONE. Visit https://www.authoraccelerator.com/amwriting for details, special offers and Jennie Nash's 2-tier outline template (the one KJ swears by).
The Gift of Failure: How the Best Parents Learn to Let Go So Their Children Can Succeed, Jess Lahey
KJ's How to Be a Happier Parent (even when I'm not)
#GreenEyedMonster
Dreyer's English: An Utterly Correct Guide to Clarity and Style, Benjamin Dreyer
Under Pressure: Confronting the Epidemic of Stress and Anxiety in Girls, Lisa Damour
How to Raise an Adult: Break Free of the Overparenting Trap and Prepare Your Kid for Success, Julie Lythcott-Haims
I've Taught Monsters, Jess Lahey | Creative Nonfiction
78 Reasons Why Your Book May Never Be Published and 14 Reasons Why It Just Might, Pat Walsh
#AmReading
The Elephant in the Room: One Fat Man's Quest to Get Smaller in a Growing America, Tommy Tomlinson
Scar Tissue, Anthony Kiedis
Ninety Days: A Memoir of Recovery, Bill Clegg
Portrait of an Addict as a Young Man: A Memoir, Bill Clegg
I Miss You When I Blink, Mary Laura Philpott
Sweater Quest: My Year of Knitting Dangerously, Adrienne Martini
Twitter – @kjdellantonia
Instagram – @kjda
Followkj.com
Twitter – @jesslahey
Instagram – @teacherlahey
Jessicalahey.com
Want access to more resources like this? Join the newsletter and stay up to date.
[otmg_register redirect="https://kjdellantonia.local/thank-you/"]