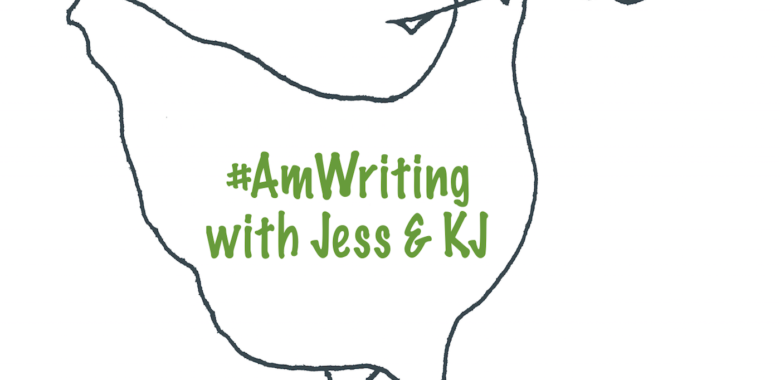 ---
Episode 150 Show Notes: #NeverReady
This episode of #AmWriting sponsored by Author Accelerator, the book coaching program that helps you get your work DONE. Visit https://www.authoraccelerator.com/amwriting for details, special offers and Jennie Nash's 2-tier outline template (the one KJ swears by).
The Gift of Failure: How the Best Parents Learn to Let Go So Their Children Can Succeed, Jess Lahey
KJ's How to Be a Happier Parent (even when I'm not)
#NeverReady
I Miss You When I Blink: Essays, Mary Laura Philpott
Hourglass: Time, Memory, Marriage, Mary Laura Philpott
Betsy Burton | The King's English Bookshop
Ask Again, Yes, Mary Beth Keane
#AmReading
Save Me the Plums, Ruth Reichl
Tender at the Bone: Growing Up at the Table, Ruth Reichl
How to Be a Good Creature: A Memoir in Thirteen Animals, Sy Montgomery
The Good Good Pig: The Extraordinary Life of Christopher Hogwood, Sy Montgomery
The Soul of an Octopus: A Surprising Exploration into the Wonder of Consciousness, Sy Montgomery
Birdology: Adventures with Hip Hop Parrots, Cantankerous Cassowaries, Crabby Crows, Peripatetic Pigeons, Hens, Hawks, and Hummingbirds , Sy Montgomery
A Ring of Endless Light, Madeleine L'Engle
Outer Order, Inner Calm: Declutter and Organize to Make More Room for Happiness, Gretchen Rubin
Twitter – @kjdellantonia
Instagram – @kjda
Followkj.com
Twitter – @jesslahey
Instagram – @teacherlahey
Jessicalahey.com
Want access to more resources like this? Join the newsletter and stay up to date.
[otmg_register redirect="https://kjdellantonia.local/thank-you/"]