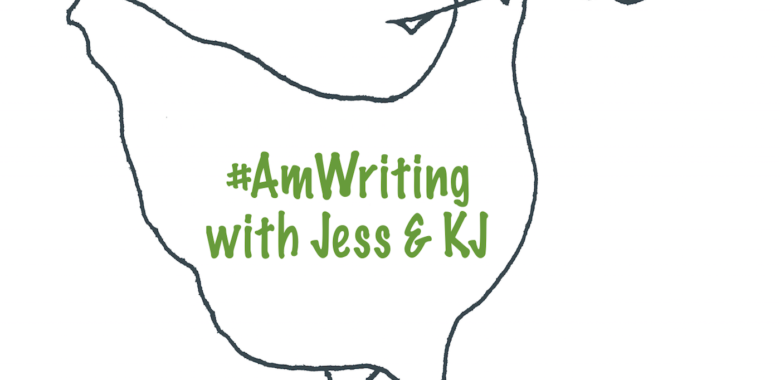 ---
Episode 128 Show Notes:
The Gift of Failure: How the Best Parents Learn to Let Go So Their Children Can Succeed, Jess Lahey
KJ's How to Be a Happier Parent (even when I'm not)
#PlanItOut
The Eating Instinct: Food Culture, Body Image, and Guilt in America, Virginia Sole-Smith
Comfort Food Podcast, Virginia Sole-Smith
Yummy Toddler Food, Amy Palanjian
#AmReading
Sing, Unburied, Sing, Jesmyn Ward
Blackout: Remembering the Things I Drank to Forget, Sarah Hepola
Dietland, Sarai Walker
The Ravenmaster: My Life with the Ravens at the Tower of London, Christopher Skaife
You, Caroline Kepnes
The Thinking Woman's Guide to Real Magic, Emily Croy Barker
Vampire Witch Series, Deborah Harkness
How to Catch a Frog: And Other Stories of Family, Love, Dysfunction, Survival, and DIY, Heather Ross
#PlanItOutNotesFromVirginia
Classic Freelancer Problem:
Feast or Famine. Feel like you can never say no to an assignment when they come along.

Especially when average assignment takes 90 days from assignment to payment. (And many much longer!)

Solution: Business Plan:
Set professional goals. (You guys have already talked plenty about how to do this. I like to set five, and make them very specific, and have at least one easily within reach one, and one or two total reaches.)

PART TWO:  

Set your financial goals. (Here's

a post

I wrote about this.)

Decide how much money you're going to make this year. (Yes, really.)

Add 25 percent for rate of attrition. (Stories get killed, magazines fold, stories work out but check takes 6 months to arrive, etc.)

The income you need + 25% =

ACCRUAL GOAL.

Divide your accrual goal by 12 and that's how much work you need to bring in each month. Put that number on your calendar or somewhere you can track it every time you get an assignment so you know where you are in the month.

(NOTE: You don't have to set the same goal every month. You can think quarterly. Or set bigger goals some months and smaller goals in the months you want to work less. This is how I funded two 3-month maternity leaves, plus another year when I had to take 4 months off to deal with my daughter's medical crisis.)

Know that the

accrual calendar

is different than the actual calendar. Mine runs Sept 1 to Sept 1 because of the 90 day pay cycle. If a story hasn't paid by Sept 1, I don't count on it for 2018 income. Work I'm accruing right now is setting up my 2019.

Here's

a post

where I gave some visuals on what my spreadsheet looks like for tracking all of this.  

PART 3:

Client Evaluations

. I have a whole system I use to grade different publications on how great they are to work with, and it really helps with the next year's goal-setting process — what amount of writer torture is acceptable for what amount of professional gain?
Twitter – @kjdellantonia
Instagram – @kjda
Followkj.com
Twitter – @jesslahey
Instagram – @teacherlahey
Jessicalahey.com
Want access to more resources like this? Join the newsletter and stay up to date.
[otmg_register redirect="https://kjdellantonia.local/thank-you/"]