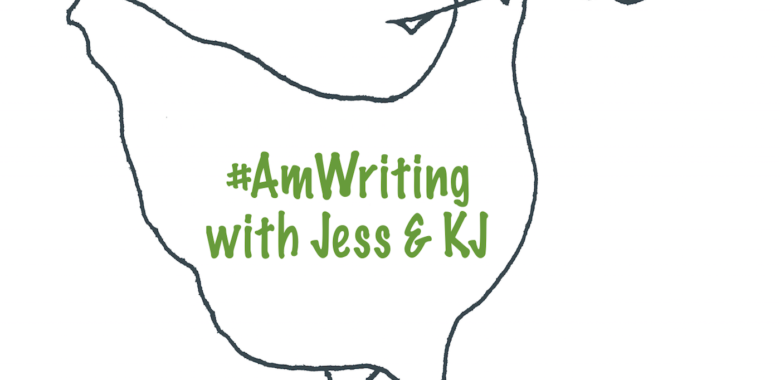 ---
Episode 144 Show Notes: #ReadingWhileWriting
This episode of #AmWriting sponsored by Author Accelerator, the book coaching program that helps you get your work DONE. Visit https://www.authoraccelerator.com/amwriting for details, special offers and Jennie Nash's 2-tier outline template (the one KJ swears by).
The Gift of Failure: How the Best Parents Learn to Let Go So Their Children Can Succeed, Jess Lahey
KJ's How to Be a Happier Parent (even when I'm not)
#ReadingWhileWriting
Digital Minimalism: Choosing a Focused Life in a Noisy World, Cal Newport
On Being 40(ish), Lindsey Mead
The Happiness Project: Or, Why I Spent a Year Trying to Sing in the Morning, Clean My Closets, Fight Right, Read Aristotle and Generally Have More Fun, Gretchen Rubin
Inheritance: A Memoir of Genealogy, Paternity, and Love, Dani Shapiro
On Writing: A Memoir of the Craft, Stephen King
Deep Creek: Finding Hope in the High Country, Pam Houston
Cowboys Are My Weakness, Pam Houston
The Maze Runner, James Dashner
Of Mice and Men, John Steinbeck
#AmReading
What You Don't Know About Charlie Outlaw, Leah Stewart
The Wife, Meg Wolitzer
A Thousand Acres, Jane Smiley
The Vanity Fair Diaries: Power, Wealth, Celebrity, and Dreams: My Years at the Magazine That Defined a Decade, Tina Brown
Theft by Finding: Diaries, David Sedaris
The City Baker's Guide to Country Living, Louise Miller
The Late Bloomers' Club: A Novel, Louise Miller
Wild: From Lost to Found on the Pacific Crest Trail, Cheryl Strayed
The Final Frontiersman: Heimo Korth and His Family, Alone in Alaska's Arctic Wilderness, James Campbell
Twitter – @kjdellantonia
Instagram – @kjda
Followkj.com
Twitter – @jesslahey
Instagram – @teacherlahey
Jessicalahey.com
Want access to more resources like this? Join the newsletter and stay up to date.
[otmg_register redirect="https://kjdellantonia.local/thank-you/"]