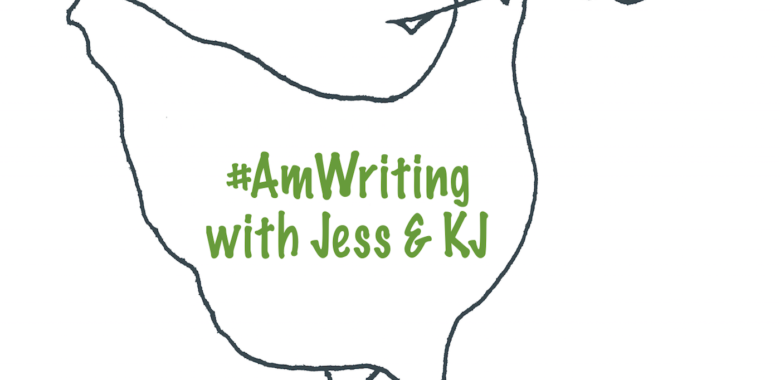 ---
Episode 33 Show Notes: #SnowDaysandHolidays
The Gift of Failure: How the Best Parents Learn to Let Go So Their Children Can Succeed, Jess Lahey
#Booksthatmakegreatgifts
Jess:
Loaded up on Jess' Dad's iPod:
Born to Run, Bruce Springsteen's new book, narrated by Bruce Springsteen
The Martian by Andy Weir
As You Wish: Inconceivable Tales from the Making of the Princess Bride by Cary Elwes
The Boys in the Boat by Daniel James Brown
I Contain Multitudes by Ed Yong
The Map Thief by Michael Blanding
Mayflower / In the Heart of the Sea by Nathaniel Philbrick
Presto! How I made over 100 Pounds Disappear and Other Magical Tales by Penn Jillette
Revival by Stephen King
My Year of Running Dangerously by Tom Foreman
The Night of the Gun by David Carr
Deep: Freediving, Renegade Science, and What the Ocean Tells us About Ourselves by James Nestor
Loaded up on Jess' Mom's iPod:
Glennon Doyle Melton's first book, Carry On, Warrior, because she loved Glennon's second book, Love Warrior
Find a Way by Diana Nyad
Hungry Heart by Jennifer Weiner
Furiously Happy by Jennifer Lawson
When Breath Becomes Air by Paul Klanithi
Love Life by Rob Lowe
Dolores Claiborne by Stephen King
Born a Crime by Trevor Noah
Never Have Your Dog Stuffed and Other things I've Learned and Things I Overheard While Talking to Myself by Alan Alda
For my 13 yo niece, Mina, from Kirkus best Teen books of 2016:
True Letters from a Fictional Life by Kenneth Logan
Unbecoming by Jenny Downham
Merrow by Ananda Braxton-Smith
Georgia Peaches and Other Forbidden Fruit by Jayne Robin Brown
My 10yo niece, Archer, rom Kirkus Best Middle Grade Books of 2016
YA version of Boys in the boat because of wrestling
The Secret of Dreadwillow Carse by Brian Farrey
Projekt 1065: A Novel or World War II by Alan Gratz
The Wild Robot by Peter Brown
The Girl in the Well is Me by Karen Rivers
A Boy Named Queen by Sara Cassidy
Fish in a Tree, Lynda Mullaly Hunt
KJ:
How to Find Love in a Book Shop, Veronica Henry
Today Will Be Different, Maria Semple
The Singles Game, Lauren Weisberger
The Murdstone Trilogy: A Novel, Mal Peet
Recipes for a Beautiful Life, Rebecca Barry
Pogue's Basics: Essential Tips and Shortcuts (That No One Bothers To Tell You) for Simplifying the Technology in Your Life, David Pogue
Atlas Obscura, Joshua Foer and Dylan Thuras
A Hitchhiker's Guide to the Galaxy, Douglas Adams
Missy-Piggle-Wiggle and the Whatever Cure, Ann M. Martin
The Expeditioners and the Treasure of Drowned Man's Canyon,  S.S. Taylor
The Capybara Conspiracy: A Novel in Three Acts, Erica S. Perl
When Life Gives You O.J., Erica S. Perl
Aces Wild, Erica S. Perl
The Complete Calvin and Hobbes Box Set
My friends at the Book Jam blog curated a list of book recs from kids, for kids. Find it here.
You want to give experiences, not things—but that's not as easy as it sounds. https://kjdellantonia.com/2016/12/12/want-give-experiences-not-things-thats-not-easy-sounds/
Want access to more resources like this? Join the newsletter and stay up to date.
[otmg_register redirect="https://kjdellantonia.local/thank-you/"]