The protagonist. I love a good ex-actress. There's so much to mine and consider there, a this one is brilliantly done.

The other characters. OMG—a version of JK Rowling who's a terriblle human being? Her son, with the same name as her famous hero? I AM SO DOWN FOR THAT.

Even more other characters. An unpleasant alcoholic famous producer father? A sister who hates the biz and a niece who wants in so bad she can taste it? Hollywood behind the scenes, and I want more.

The story. This book lingers, wanders, gives us all kinds of angles on all kinds of people in the best possible way, weaving them all in together slowly and steadily.

The ending. SO SATISFYING. Much getting of what is deserved ensues—but not at all in a pat way. It feels completely natural, and even now, a year later (I read it in hardback, it's just out in paper) I'm still savoring it.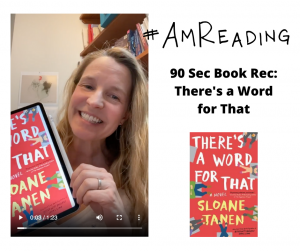 ---