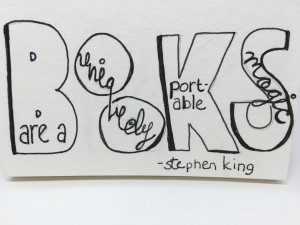 There is no consistency. There are no synopses. The titles and authors are not in Times style. But still, here are the books I've enjoyed recently, for your possible enjoyment.
Fiction
Harmony, Carolyn Parkhurst This was the perfect novel for me—good characters, interesting voices, a plot—high functioning girl with autism and her sister and parents go live in a camp in NH with a guy who has theories, some good, some less so, about making the lives of families with autism better—that I could just relate enough too, good narration (the sister and the mother) and twists, but not the predictable ones I feared. It's both an entertaining and maybe enlightening read—I hesitate to judge the autism story line, but it read well to me and I really liked the book. Worth a look, for sure.
The City Baker's Guide to Country Living by Louise Miller
Oh, how I loved this lighthearted romance, the story of a city baker who flees to the country after setting her past on fire in more ways than one. It's girl meets boy, certainly, but with a wonderful novel in there as well, full of rich characters who actually surprised me from time to time in route to the happy ending. I didn't see everything coming, but I enjoyed all of it. I'm not exactly sure why it reminded me of the Gilmore GIrls–I suppose because the setting is very Stars Hollow—but it did, so if that perks up your ears, this book is probably for you.
Memoir
The French House by Don Wallace
For starters, this is, hands down, the only surfing memoir of rural french living that I have ever read. Which means it looks, at first glance, like it fits neatly into a category of memoir I almost always enjoy (city Americans move to rural-food-loving country and learn lots about the importance of eating good food that makes you really hungry while reading)—but then it takes this wild leap, and there's surfing. That's when things switch up, and "The French House" becomes a story of the real rural France, still feeling the war, searching, like rural America, for a way to stay itself in the modern world, rather than a memoir of a changing family—although it's that, too. As a result, characters that at first seem to have stepped from the pages of Peter Mayle reveal themselves as real people in a place that can't stay paradise, and probably never really was.
This Is Not My Beautiful Life by Victoria Fedden
This is not my usual memoir pick. I tend to run towards books in which city folk flee to the country, make all manner of mistakes and eventually slow down and enjoy, plus farm animals. . You'll find no chickens in Victoria Fedden's memoir of the years in between her parents' arrest for white-collar crime charges and the eventual outcome of their trials, but you will find a somewhat hapless writer and new parent forced to find her own way in a different kind of wilderness, eventful and filled with characters. There's a ton of love in this book, and a lot to love about it–I highly recommend it.
Hey–if you're loving this (and there's more below) you'd have had it earlier this week if you subscribed! Join my list here.
Nonfiction
Messy by Tim Harford
I've just pretty much abandoned my to-do list and given up trying to straighten out a whole lot of messes in my life, so this fun work of classic non-fiction on how living with mess and uncertainty can lead to more creativity and even greater happiness was perfectly timed. The first half is stories, towards the end, as Harford starts looking more at the lives of lesser mortals, there are useful ideas to be had about making your own mess work for you.
Emotional Agility by Susan David
This starts off slow, but becomes a font of excellent, memorable, underline-able advice about 2 chapters in. If you get stuck in a loop of emotional response at work or at home, David has a research-based, practical roadmap for getting out—for hearing your emotions but not being locked into reacting with them. This one's based on a Harvard Business Review piece—check it out before you buy the book here. For me, it's worth having. I'm underlining things all over the place.
The Pie Life, Samantha Ettus
Most people aren't willing to take a stance on whether or not another person should go back to work after having children (who are we kidding, another woman), but Samantha Ettus isn't most people. Her unfiltered advice is to keep your career or work life rolling by designing your "pie"—by which she means the pie chart of your life—to reflect what you can do and need to do at any moment, and then turning away the guilt that can accompany feeling like something (kids, work, partner) isn't getting 100 percent. It's good, practical advice, and fun to read as well, from someone who's living it.
Miracles We Have Seen, by Harley Rotbart
If you need a dose of beauty, hope and and encouragement, you'll find it in this collection of essays from doctors on medical miracles–things they've seen while practicing for which they have no explanation, or only an extraordinary one. To be honest, I hesitated to include this–so very Chicken Soup for the Soul–but every time I picked it up, I wanted to keep reading. I love a guaranteed happy ending, I guess, although there are limits to how many times I really want to blow my nose over a book. Happy tears (and all proceeds go to charity). I feel like this one might make a great gift for the right person.
Random Fact about Me and Books: I hate being told what to read. This is one of the many reasons I was not a very successful book club member, that one time. But still, if you have a book you think I'd like, send me an email, and I might add it to the tottering pile. And if you'd like more in the way of lists like this one, Join my list here.
---