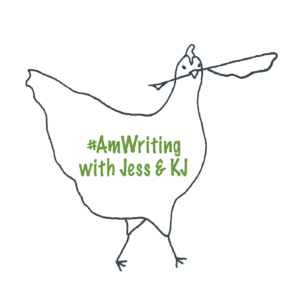 Episode 39 of the #AmWriting podcast was all about taxes for writers. Jess stunned me with her organization and then laid out a plan to follow for 2017, and we dished about getting things together and organizing our deductions and whatnot for 2016. To go with it, Jess made a Tax Tips for Writers download, and then I lined it all up so that you guys can get it. Just sign up here, and our Tax Tips for Writers download will pop right into your inbox.
You'll also be signed up (unless you are already) to receive occasional emails from both KJ and Jess on various things when the spirt moves them, which you can take or leave as you choose.
Thanks for listening to #AmWriting with Jess and KJ.
Want to share this with a friend? Click here to tweet: 
Ugh—it's tax time, and I'm getting organized with a little help from the #AmWriting podcast's Tax Tips for Writers download. Want one? http://eepurl.com/czn7N9

or click here to share on Facebook.
---