Originally uploaded by kjda

In a continuation of the preceding post, this is also the kind of thing that is now possible, on this side of the mountain of the past, oh, nine years. I like this kind of project. Quick and chick. Start, over done, contemplate achievement. I like Gingerbread houses. I like frosted cookies. I like Halloween costumes and cardboard box houses. I will never, ever sew you a dress–too precise. Too time consuming. Plus I don't like sewing machines. But I will do this.
Which is good, because Lily and I need mommy daughter projects, and good because I miss doing these things, and good because when we do them, and it works, there is much happiness. It used to be that it never worked, and there was, instead, much wailing and gnashing of teeth.
Of course, this is also easier because my kitchen looks like this: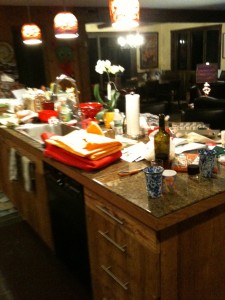 And my hall looks like this: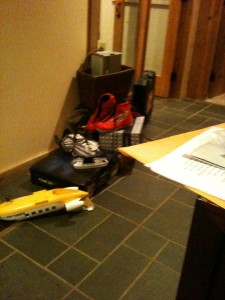 .
And my desk like this: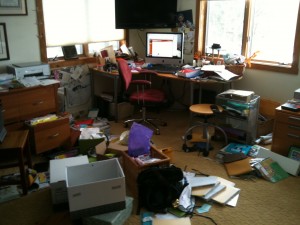 My mother says, you are so good at doing the fun things and what's important to you, I stead of worrying about the stuff that has to get done! I am not entirely sure that was a compliment, but I try to take it that way.
KJ Dell'Antonia
sent from my iPhone
—
---