An 8-year-old on an aimless Monday morning of summer break is a funny thing. Deprived of his easy weekend go-tos (wii, minecraft, TV) and not yet quite able to come up with alternatives (by weds we will be good, next Monday he'll have forgotten again).
We went for illustrating the day's Motherlode post, with the result that you get not one, but two today. I told him the player was faking the foul.
"No!" He said. "He's really hurt."
There's a lot of faking in soccer, I said.
"I don't want there to be any bad guys."
You will notice he made his penalty kick.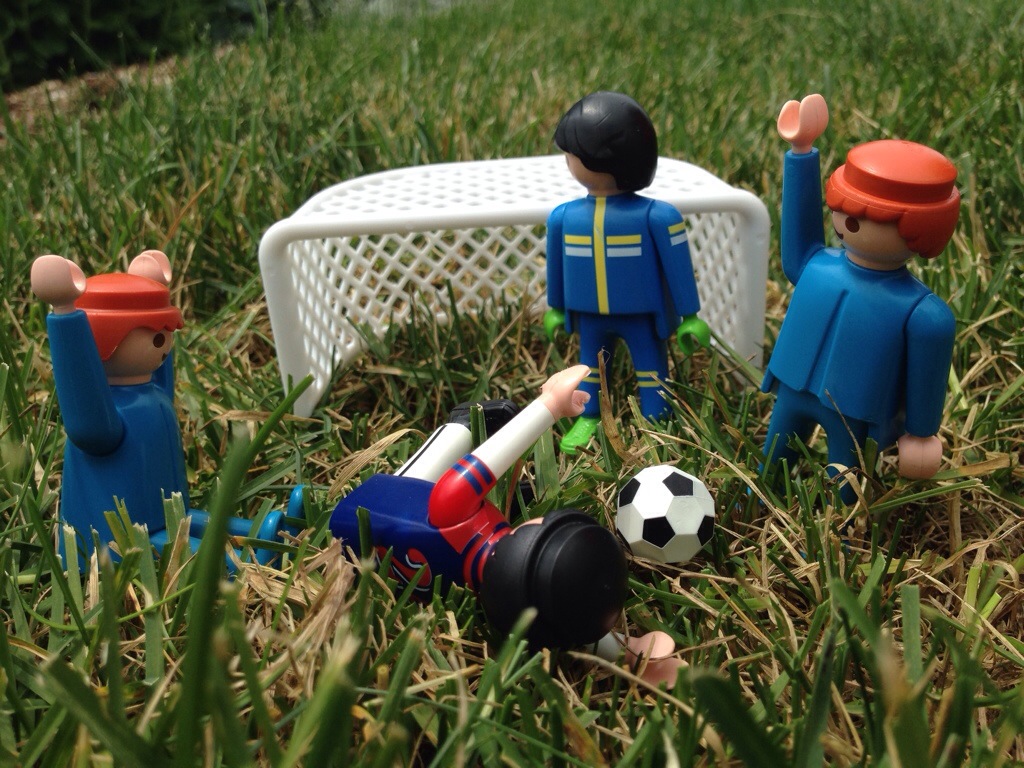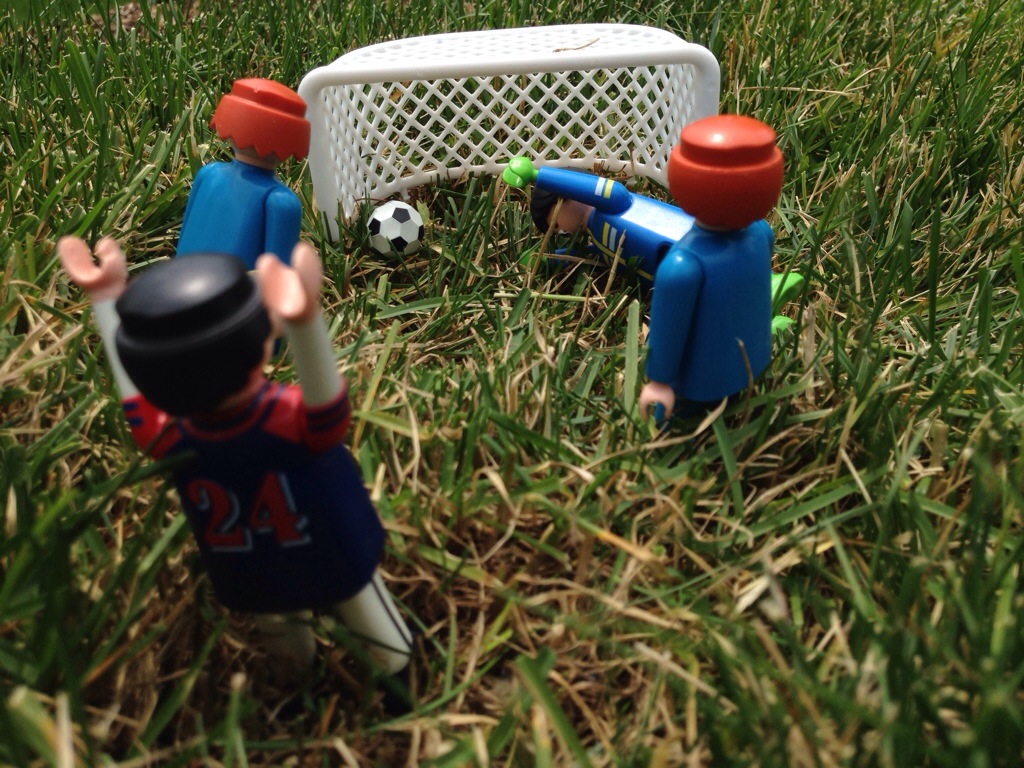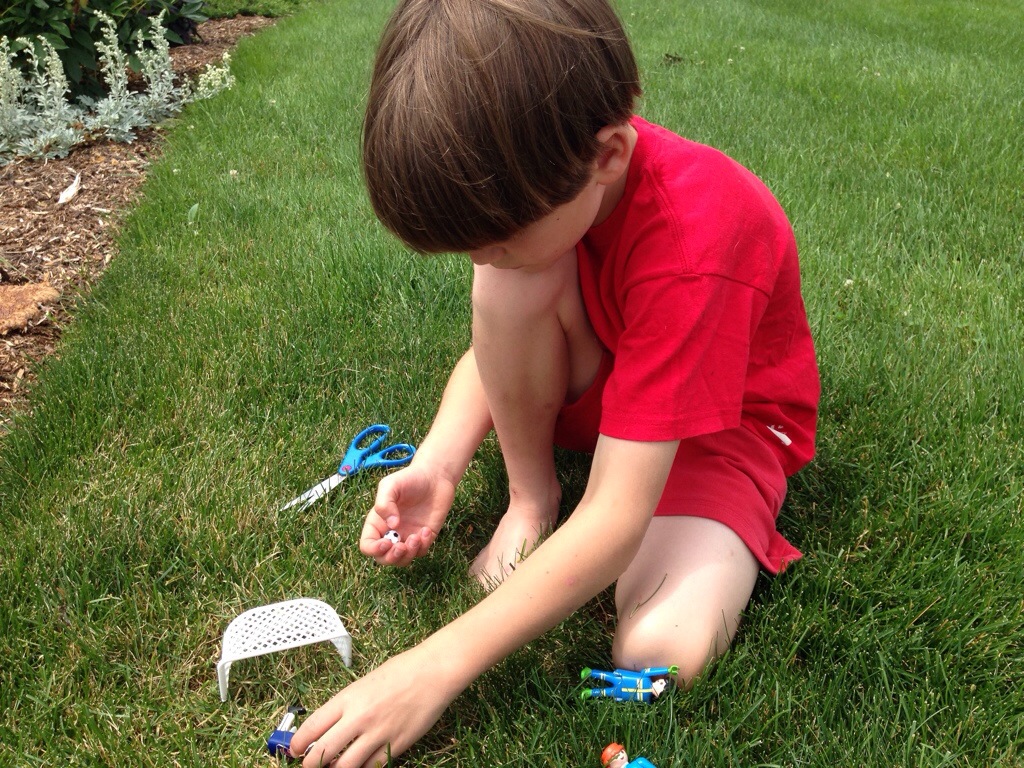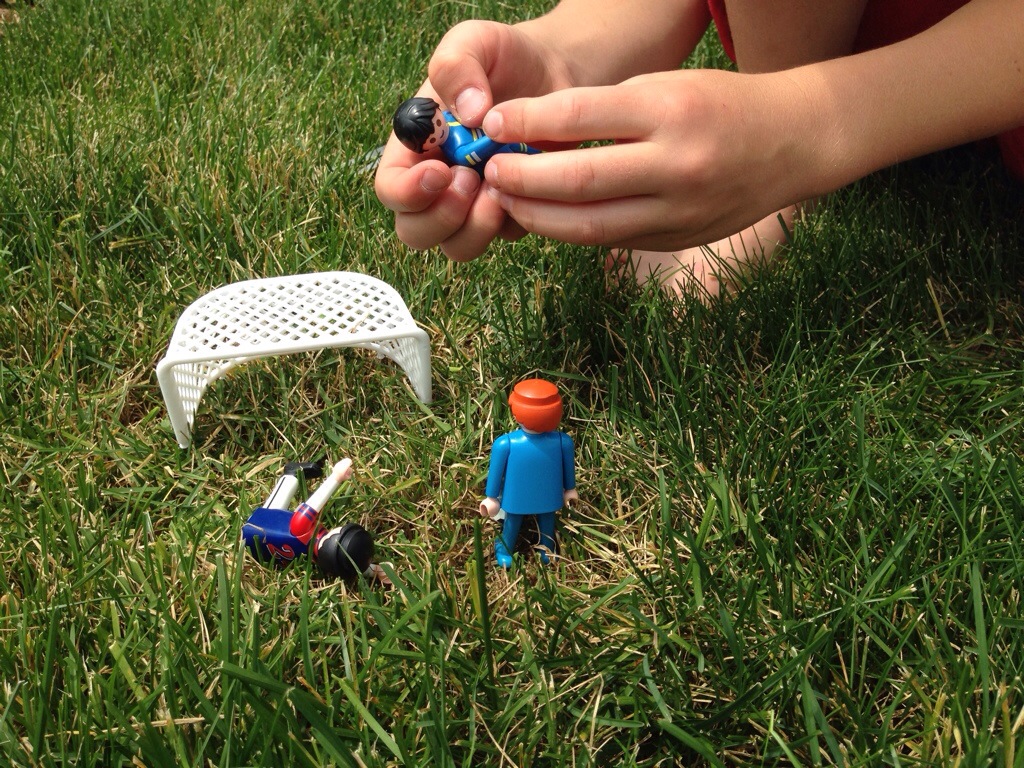 ---